"When the Virginia Restaurant, Lodging and Travel Association decided to begin a new chapter in the Shenandoah Valley in 2019, we were seeking a dynamic hospitality leader to partner with. A person that was equally passionate about tourism, representing the interests of our industry and advancing educational opportunities for the Shenandoah Valley hospitality community. We are honored to have Paul Cooper, CEO of Retro Hospitality, serve as our first President of this very important chapter."
- Eric Terry - Virginia Restaurant, Lodging & Travel Association, President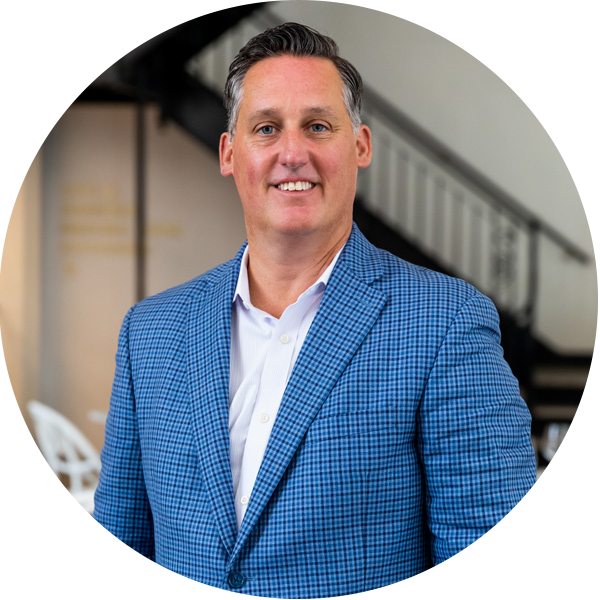 Principal, Chief Executive Officer
Paul's roots are grounded in hotel operations – a 25+ year hospitality career that began as a resort bellman during his college years working to fund his education.
His experience spans a variety of property and senior-level roles with both public and private hotel firms. His work has included operating hotels and growing hotel portfolios through acquisitions, franchising, securing management contracts, CMBS loan workouts, and now directing a boutique hospitality company.
By the age of 23, Paul was the youngest hotel General Manager for hotel legend, Kemmons Wilson, founder of Holiday Inn. A couple of years later, he served as a Regional Director of Franchise Development for industry icon, Mike Leven. During Paul's years with USFS, he was part of a team that expanded the Hawthorn Suites brand from 18 hotels to a record 225 franchised locations, in a short four-year span.
At the age of 29, Paul was the head of Development at Coakley and Williams, a Maryland based Hotel Management Company with a 30-plus year history of being recognized as one of the top hotel ownership and third-party operators in the industry. In less than three years, Paul doubled the management portfolio for CW Hotels from 15 to 30 properties.
In 2004, he began providing hotel and resort consulting services primarily for independent boutique hotels both domestically and internationally.
In 2011, Paul founded Retro Hospitality - a hotel consulting and management firm specializing in southern historic properties. Retro Hospitality has been involved in many historic, adaptive re-use projects that have been converted into some of the most distinguished hotel and culinary destinations in Virginia.
With experience in acquisition, owning/operating, franchising, asset management, and growing hotel portfolios, Paul brings a well-rounded approach to his business ventures with a proven ability to execute.
Principal, In-house Counsel
Russ works with hotel, restaurant and national association clients on strategic planning, transactions, franchising and operational manners, including mergers & acquisitions, joint ventures, corporate organization, management agreements, franchise, beverage licensing, intellectual property, sales, marketing construction, sustainable practices and procurement. Russ has worked with national and international developers and hospitality companies on global transactions including mixed-use resort projects throughout the United States.
Prior to co-founding Sandman Savrann, Russ was a partner at Graham & Dunn and served as a principal in the Hospitality Industry Group. Russ' substantial knowledge of the hotel industry is a result of his term as Vice President and Associate General Counsel and Assistant Secretary of Starwood Hotels and Resorts Worldwide, Inc from 2000-2005, where he represented several business groups, including development, sales and marketing, group business, intellectual property (worldwide), operations, food & beverage, architecture, design and construction, technology (Galaxy Hotel Systems and STARS) and procurement.
As Acting General Counsel, Director or Legal Affairs and Corporate Secretary at The Ground Round, Inc., from 1994-2000 Russ served within the executive management team of a national franchise company that owned, managed and franchised over 200 casual dining restaurants throughout the USA and Canada. During Russ' term, Ground round was a public company, was taken private, sold and refinanced.
Chief Financial Officer
Dan has been involved with the hospitality industry for over 40 years, in both hotels and restaurants working for both large and small companies. After 12 years with Marriott he joined the regional hotel management company, Coakley & Williams. Following 6 years in various operations positions and becoming a CPA, he became the Controller for the company. Over the next 13 years he was promoted to the position of Chief Operating Officer and Chief Financial Officer overseeing hotels and restaurants with combined annual revenues of $70MM. While with this company he was involved with over 40 hotels.
Dan has appeared as an expert in several legal hearings on both hotels and restaurants. He has sat on the Houlihan's Franchise Advisory Board for the past 8 years. Dan is very active with the Maryland Restaurant Association and has served as the Chairman of the Board. Since 2007 he has also been an Adjunct Professor for the University of Maryland, teaching several accounting courses each year.
In 2011, Dan began providing accounting and financial reporting services for Retro Hospitality. Additionally, he helps oversee all insurance plans and human resources support for the company.
Marketing
Bree Brostko serves as Marketing Strategist for Retro Hospitality overseeing marketing and brand management for both Retro Hospitality and its clients. She most recently worked with the Resort Hotel Association where she founded and ran Kindred Resorts & Hotels, a boutique resort public relations co-operative. She studied hospitality marketing at Cornell's Hotel School and holds degrees from the University of Virginia and Columbia University. In 2016 she was named one of HSMAI's Top 25 Extraordinary Minds in Hospitality Sales, Marketing, and Revenue Optimization – a tidbit that she's been trying to work into every conversation she's had since.
Director of Corporate Operations
Mary is a 2018 graduate of James Madison University with a degree in Hospitality Management. She comes from the JMU Hart School, recently ranked number 5 on Study.com's list of the "Best 50 Hospitality & Tourism Schools" in the nation. Immediately after graduation, she joined the pre-opening team of The Blackburn Inn as a Manager in Training, opening the property in June 2018. Mary had the unique opportunity of experiencing the transformation of The Blackburn Inn from its construction phase to a premier boutique hotel in the Shenandoah Valley. She quickly became a prominent figure in the front office team, mastering the fundamental components of hotel operations. She recently returned to her hometown of Richmond, Virginia to further her corporate hospitality knowledge with a role on the Retro Hospitality corporate team.